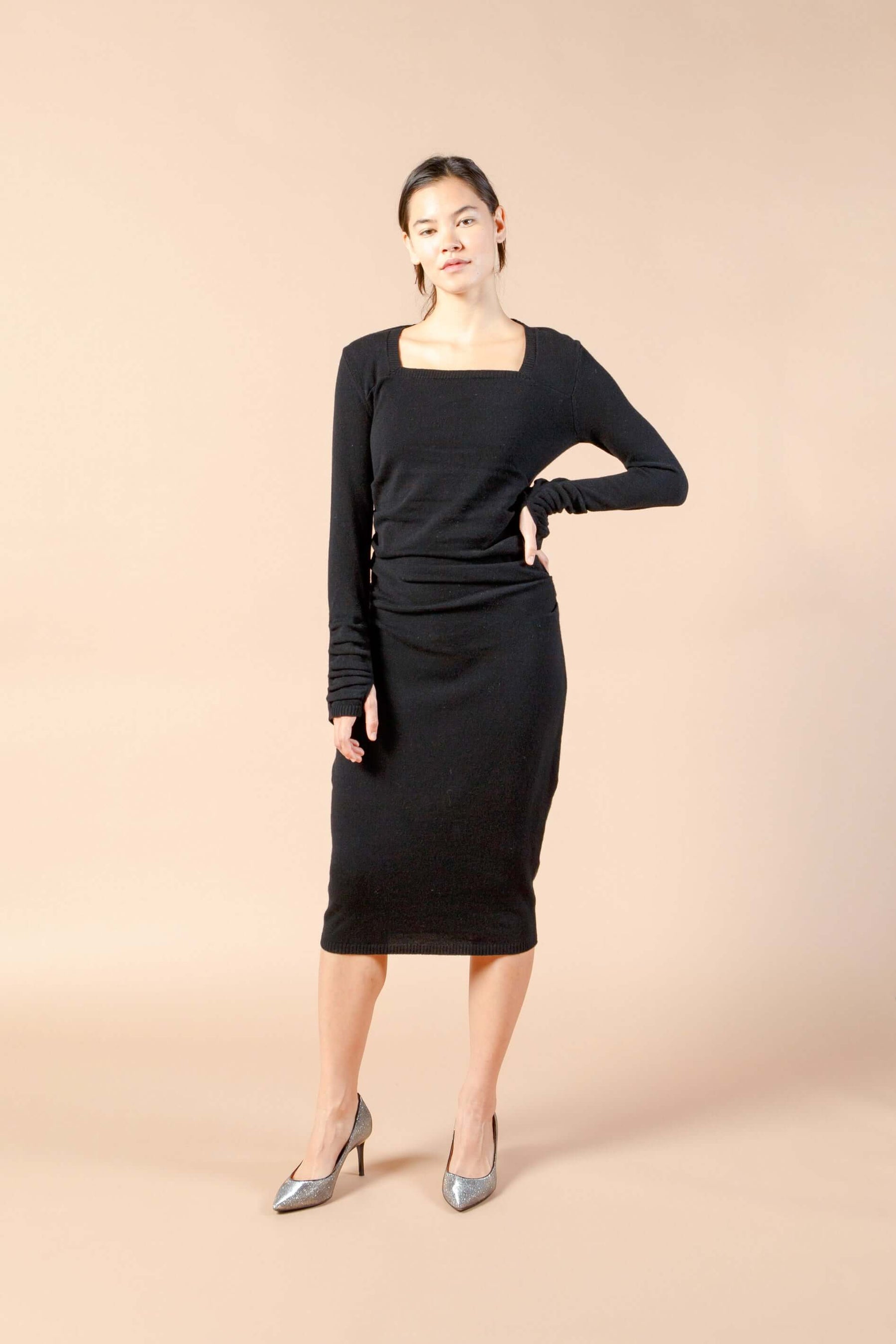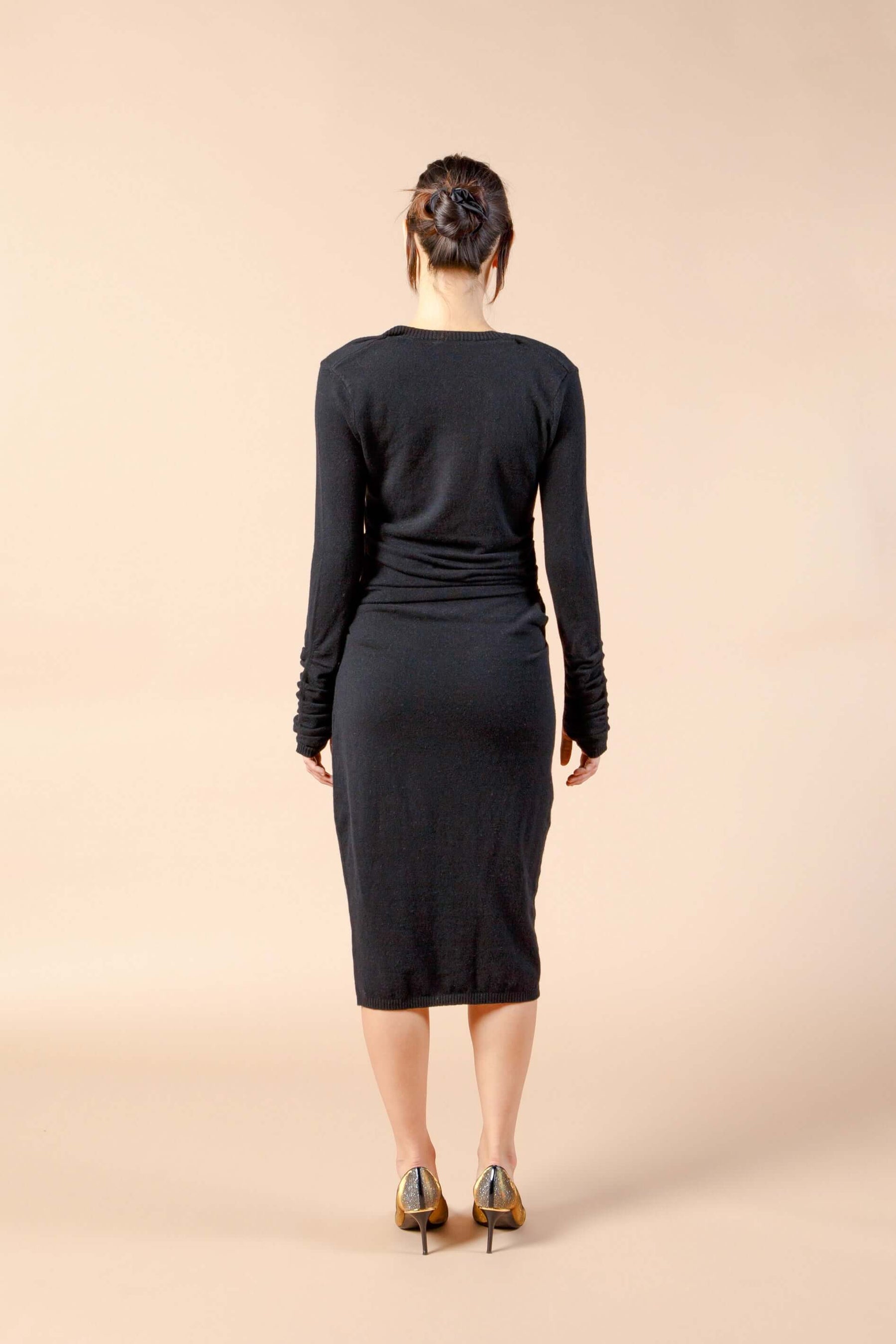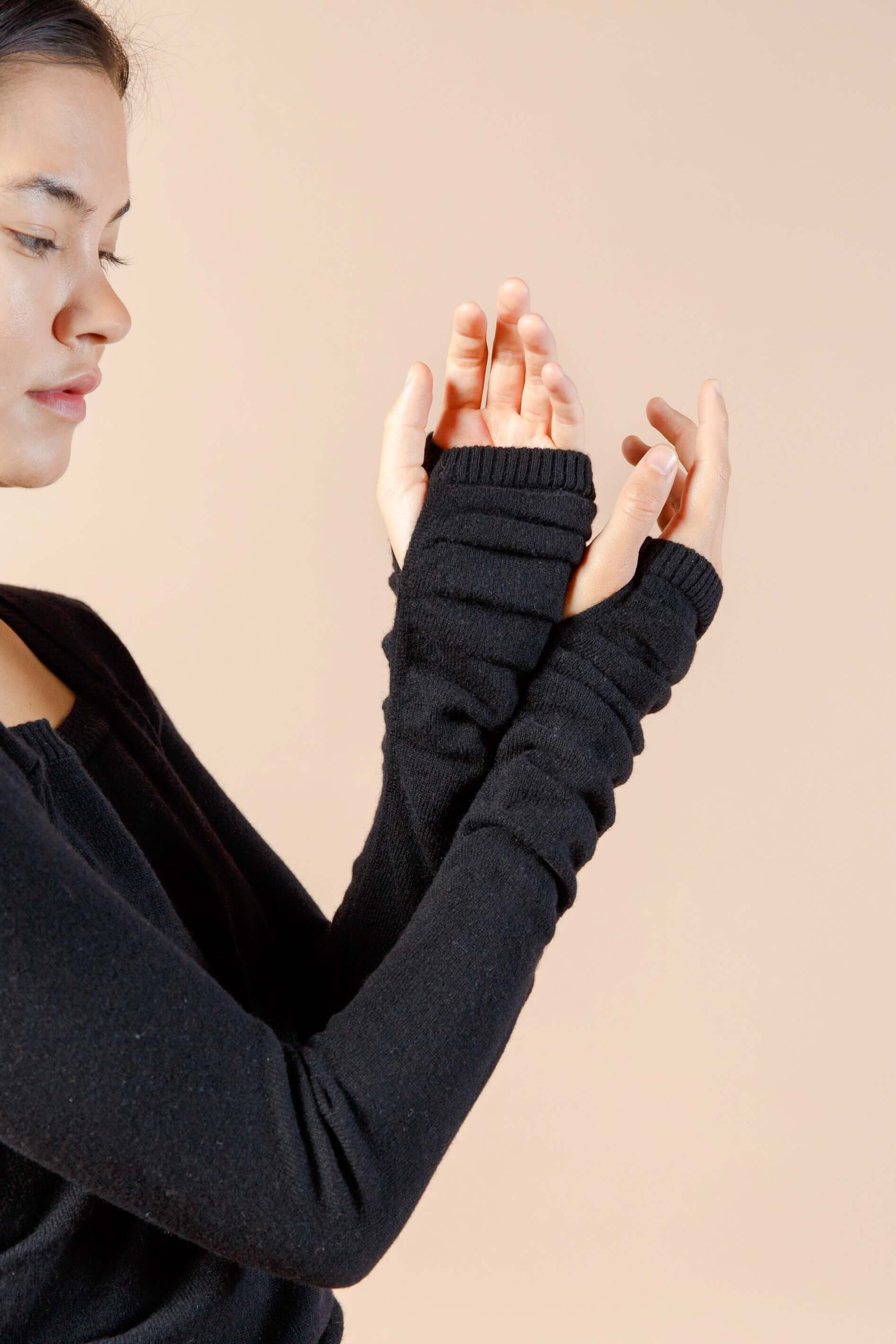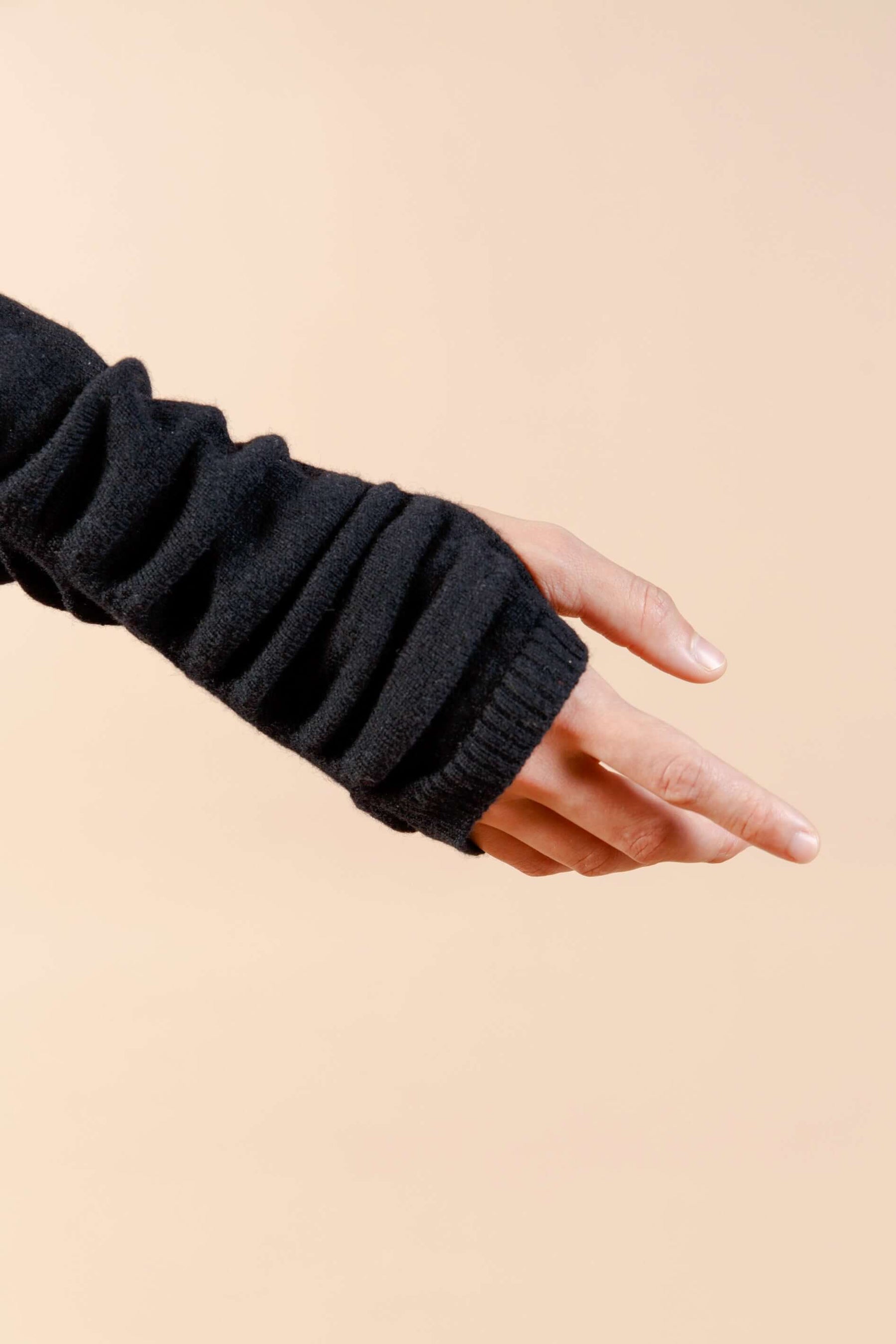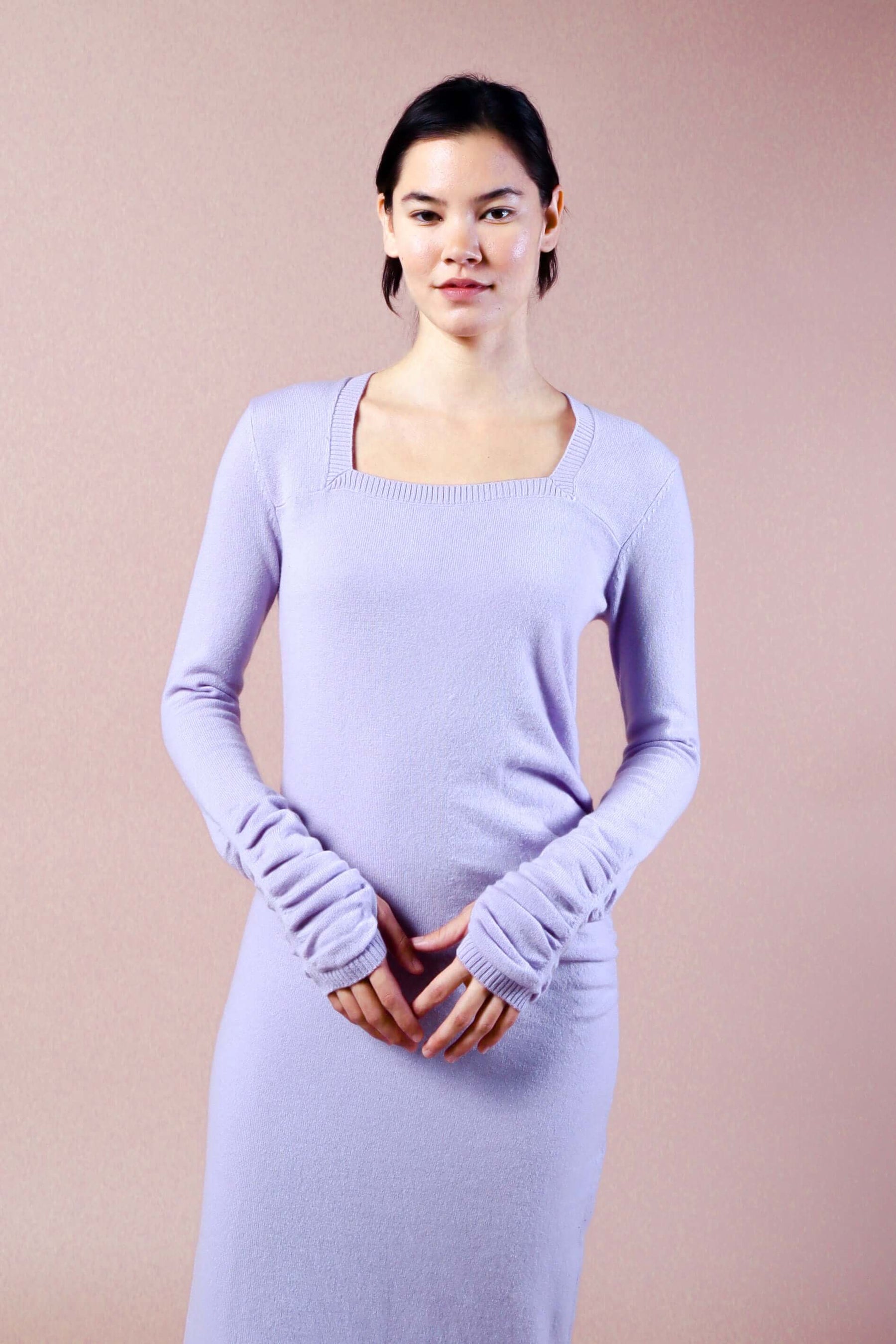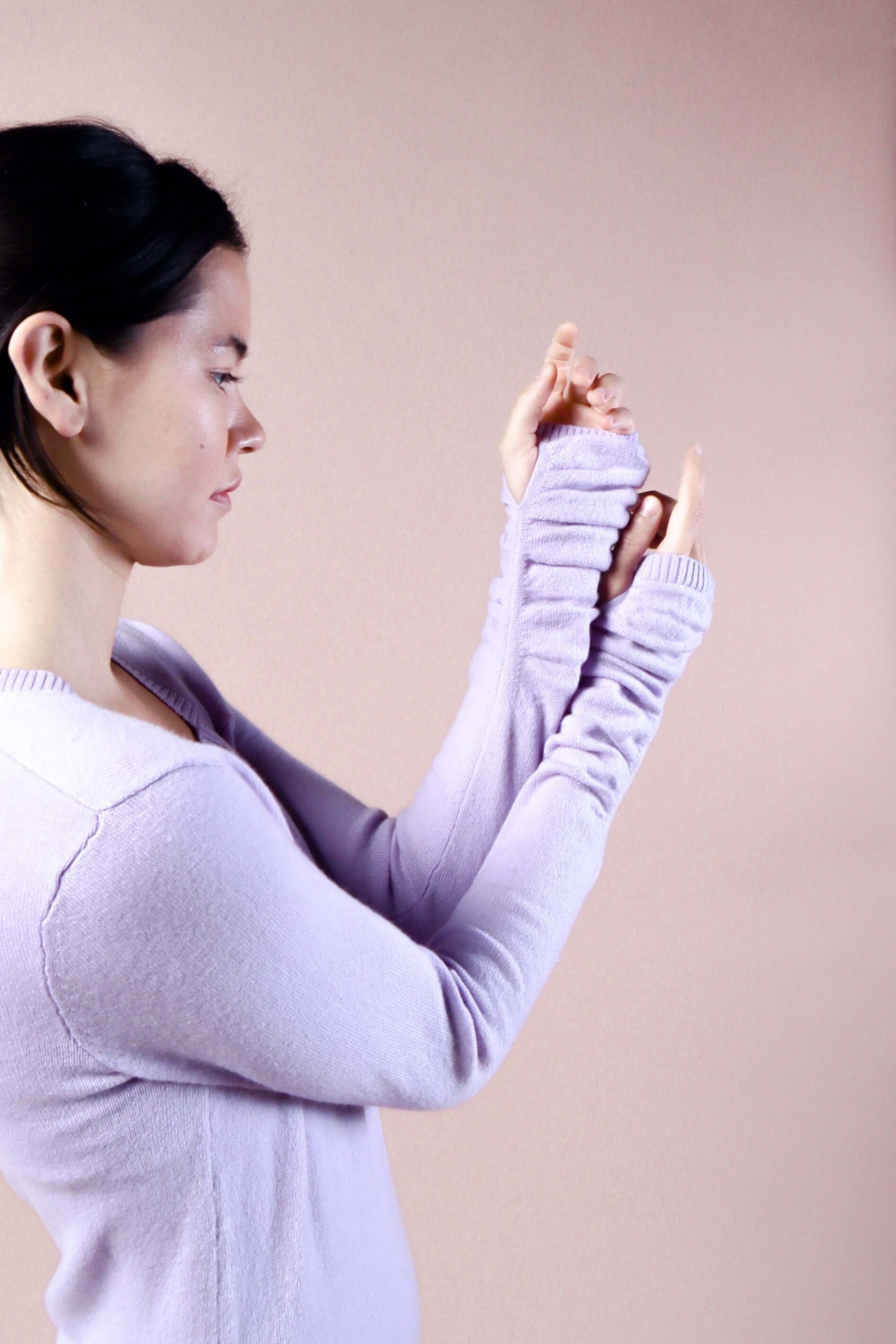 Crown Jewel Cashmere Dress

Turn heads without effort. Jewel neckline looks elegant bare or showcasing your favorite necklace.  Ruching at waist makes this dress brunch friendly and flattering.  Gathering at wrists have a surprise thumbhole opening, perfect for getting into a jacket or covering up from a chill.  Stunning design that flatters you in all the right places.
This dress emits an aura of vintage glamour with a modern day beat. Our vision was to pair super plush sustainably made cashmere with a versatile vibe so you could toss it on as you run chores, grab brunch with friends or hop on a plane in irresistible comfy glamour. This will turn heads, not in a 'I need attention' kind of way, but in a 'she knows what she's doing' total mood. And like a good friend, this dress will last you for years to come.
- long sleeve
- ruching at wrists
- thumbhole for chilly days
- slip on design
- ruching around waist
- hits below knee
- flexible fit and true to size
- 30% Cashmere 70% Wool
- Dry Clean or Hand Wash, Lay flat to Dr
- Do not bleach or tumble dry
Customer Reviews
09/20/2021
Monica D.

United States
Love Love Love
This is probably one of my favorite dresses I own! I have a medium and it fits perfectly. My favorite part is the neckline! It is so flattering and would look great on any body type. Love this dress!