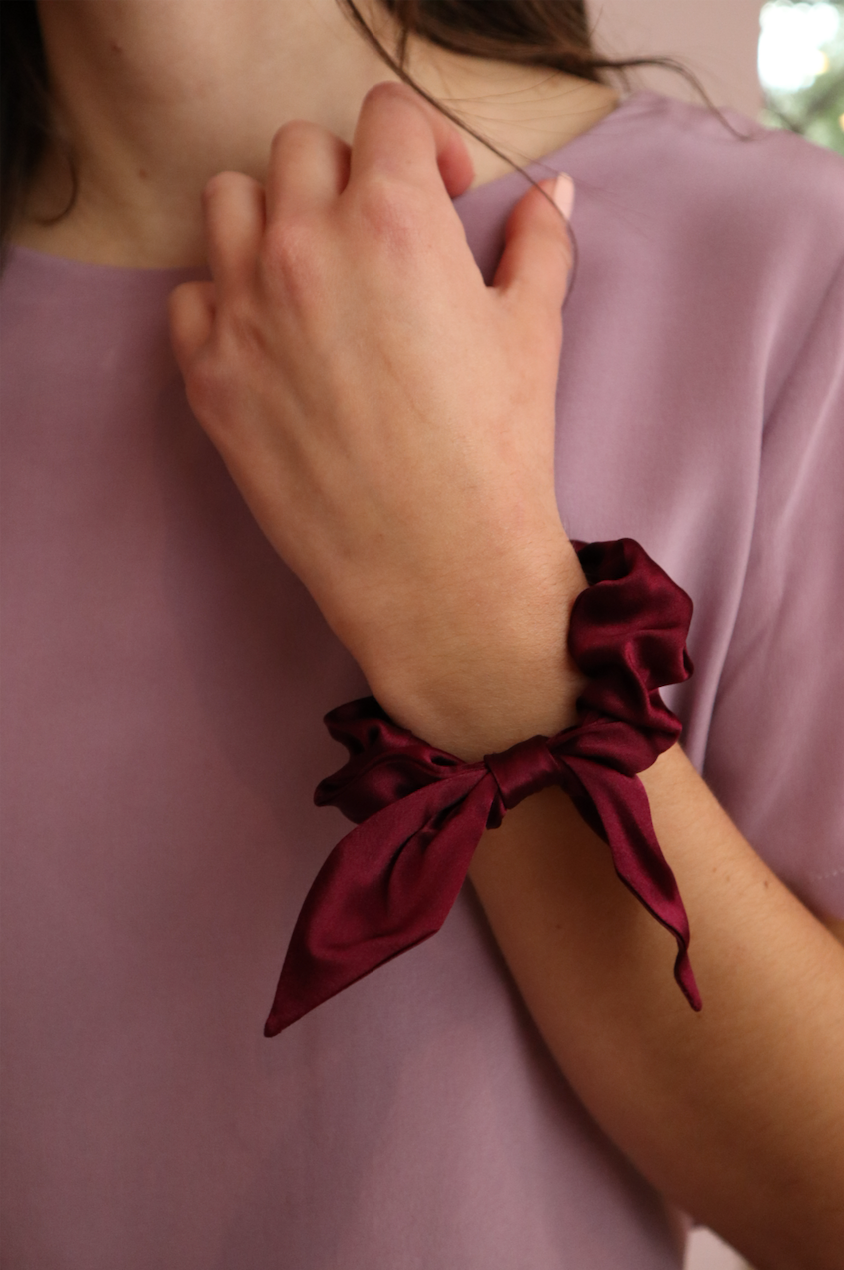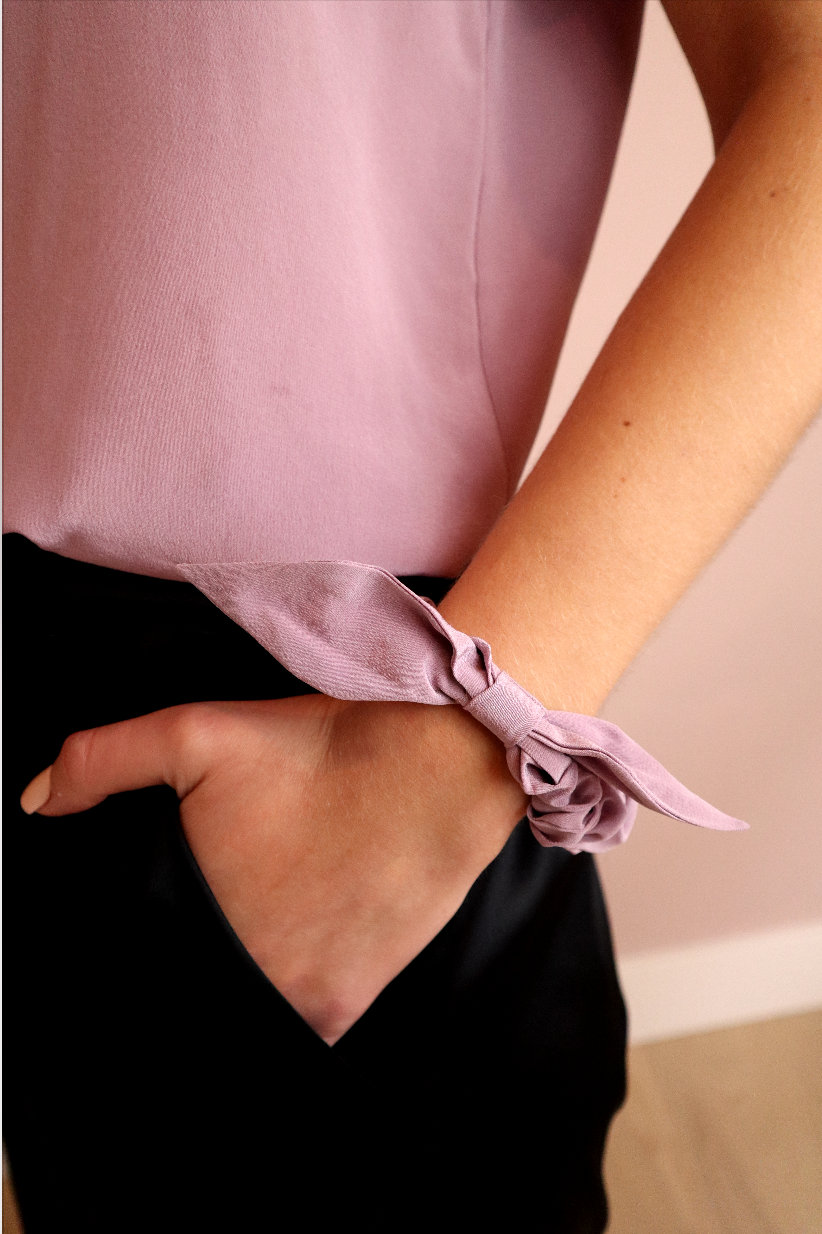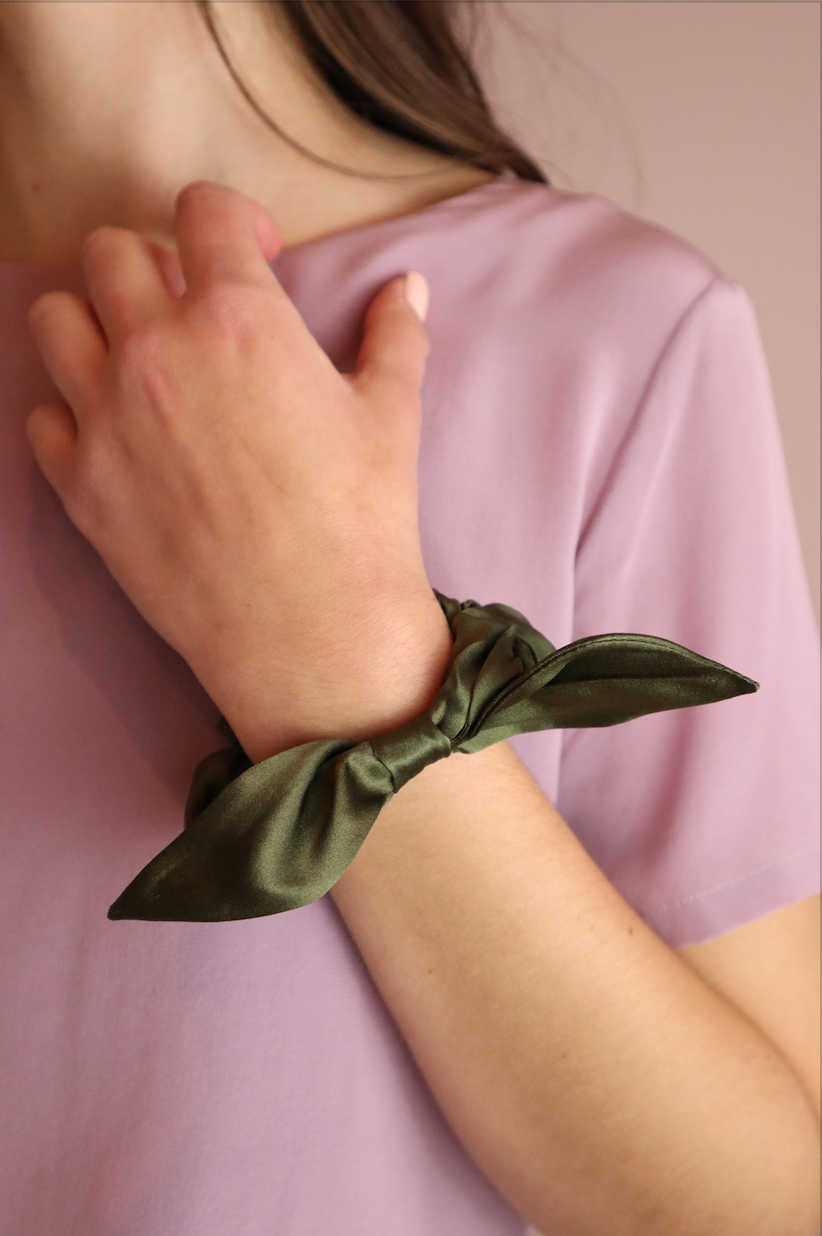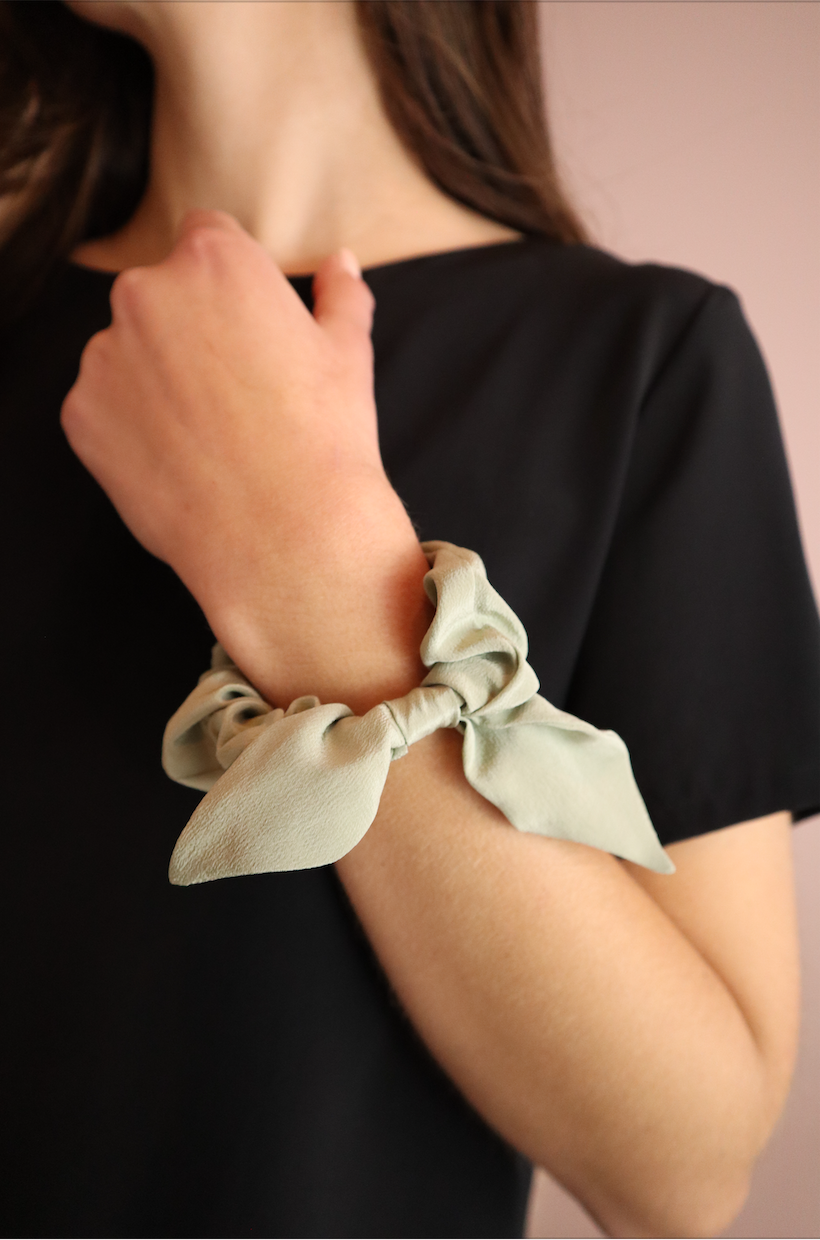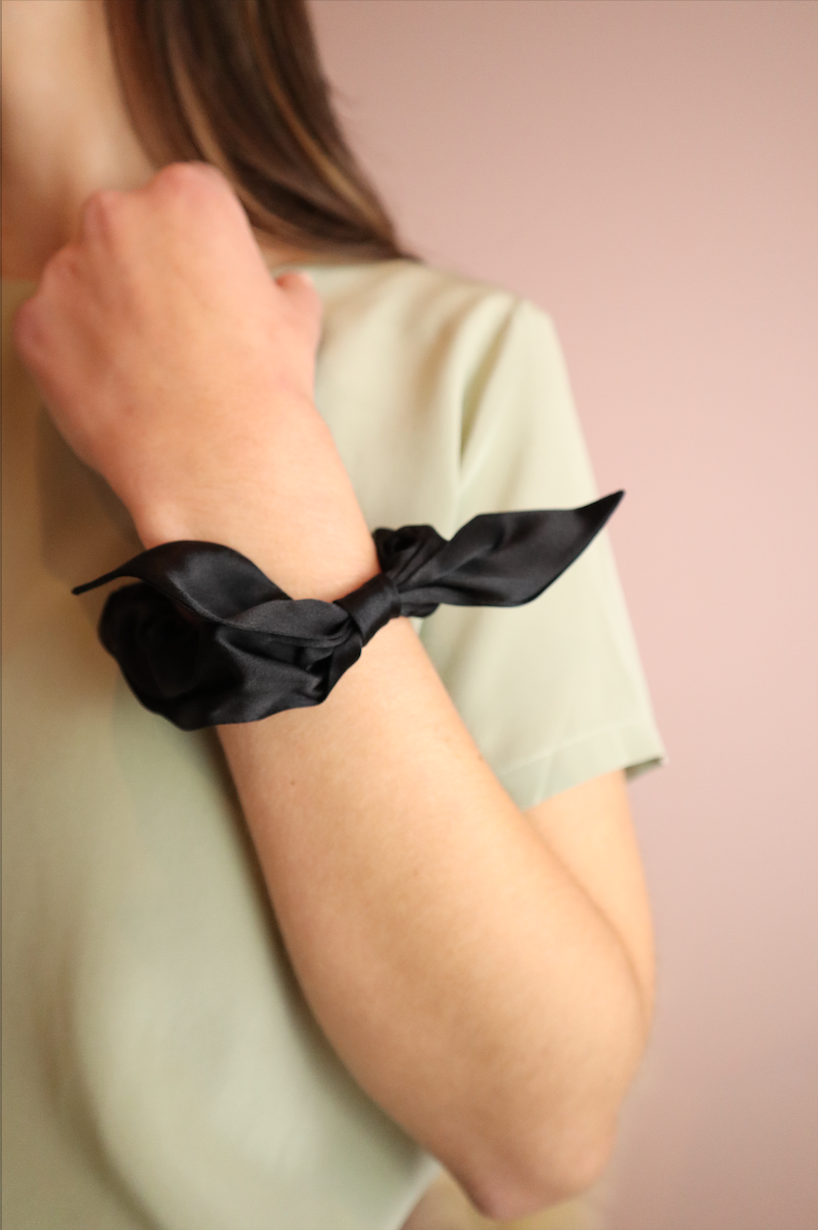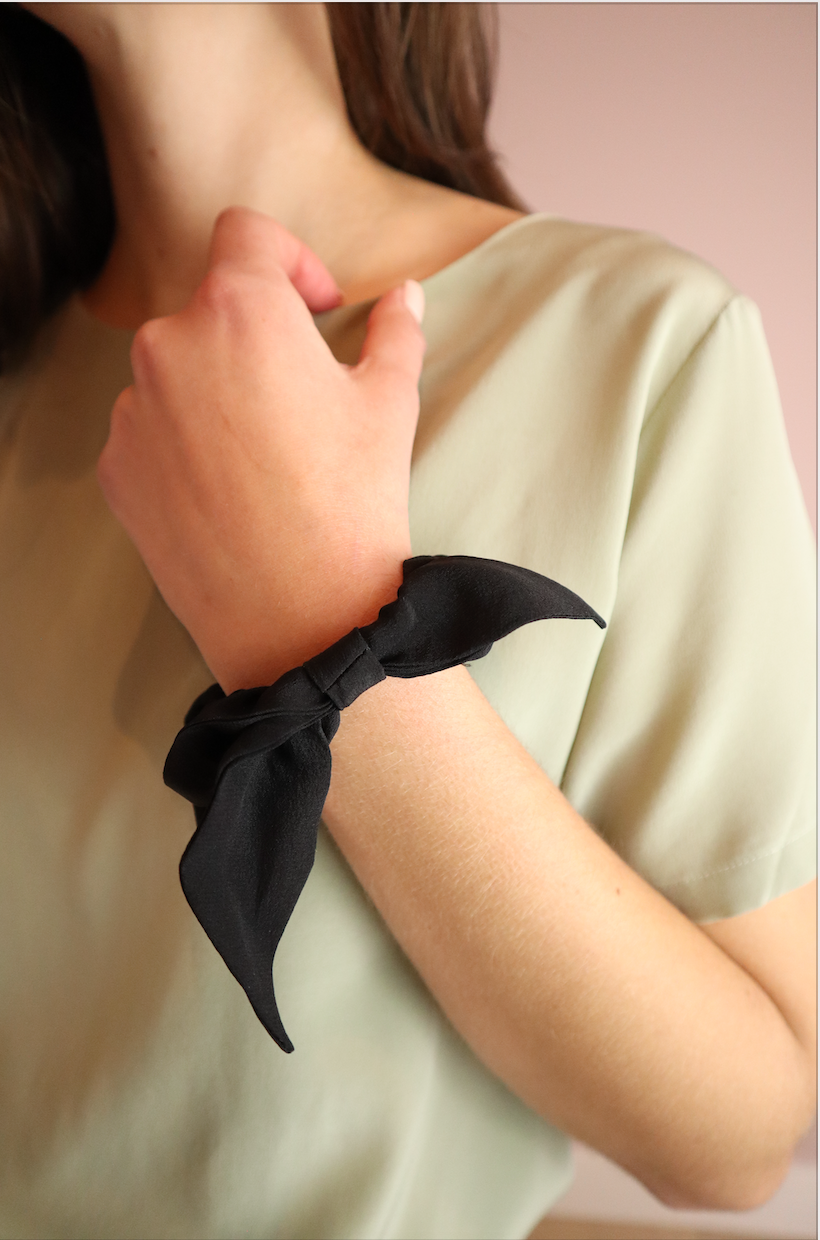 SILK SCRUNCHIE BOW

Put a bow on it! Our Silk Scrunchie with Bow detail is just a little extra and a little cute, just like you.  Twirl through your day in our luxurious hair accessory that can also be worn on your wrist.  Say goodbye to hair snags and hello to a little bit of everyday eco-luxe.  
Everyday fancy but make it comfy. Our silk is wearable luxury and eco-friendly. COZURE is dedicated to zero-waste efforts and this scrunchie makes sure silk scraps from manufacturing are put to beautiful use. Feel the eco-love. ❤️
- silk charmeuse
- elastic gathering
- 100% SILK
- Hand wash cold
Customer Reviews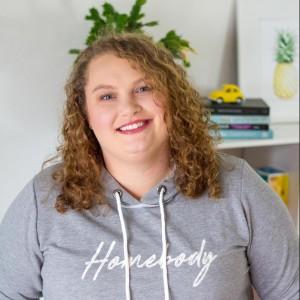 EA
11/16/2020
Erin A.

United States
Love my scrunchies!
These scrunchies are just what I needed to make my permanent messy bun look extra cute. They have the perfect amount of stretchiness and are my go-to for a hair up day!
So glad you loved them and thank you for the wonderful review!