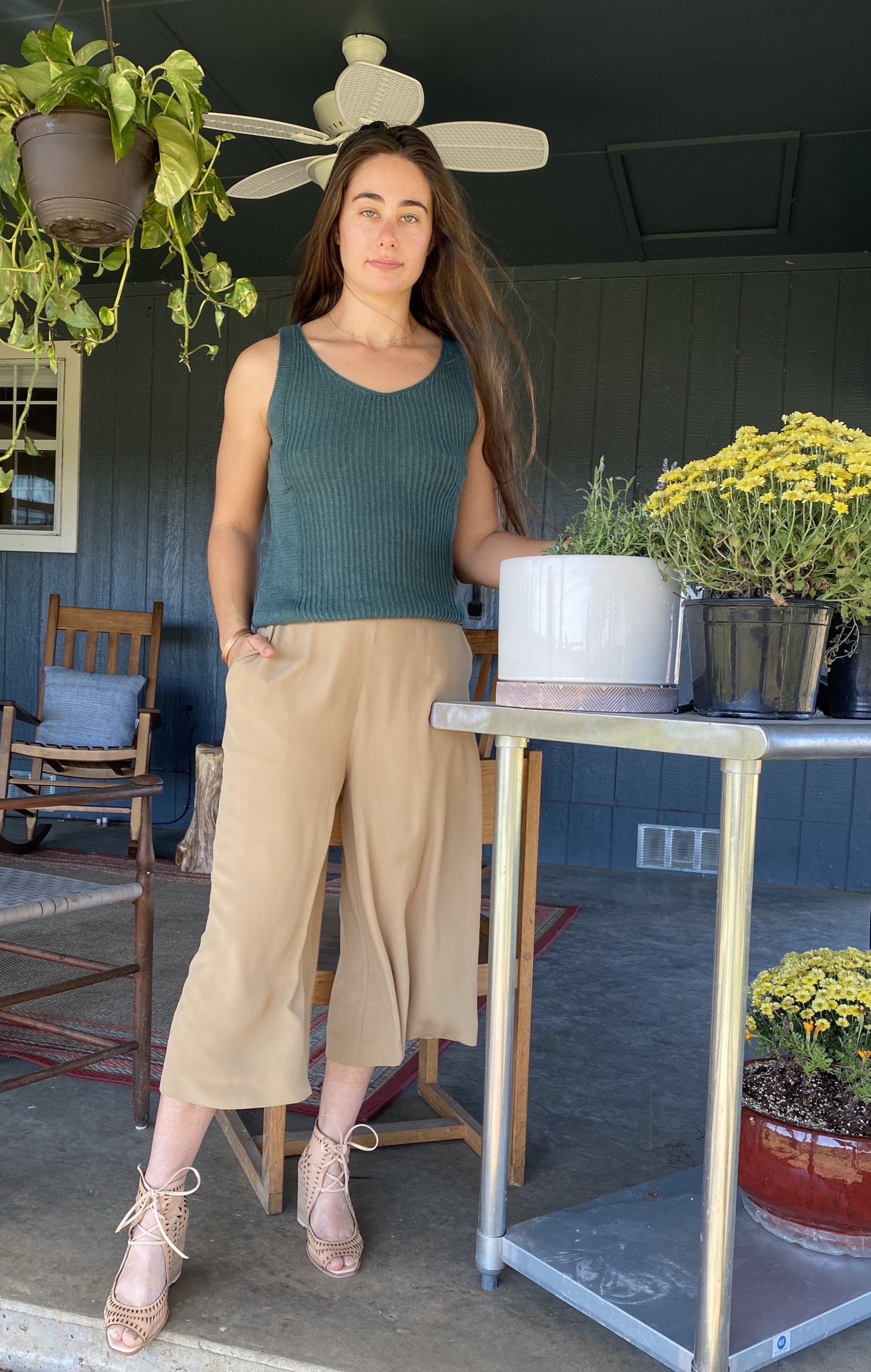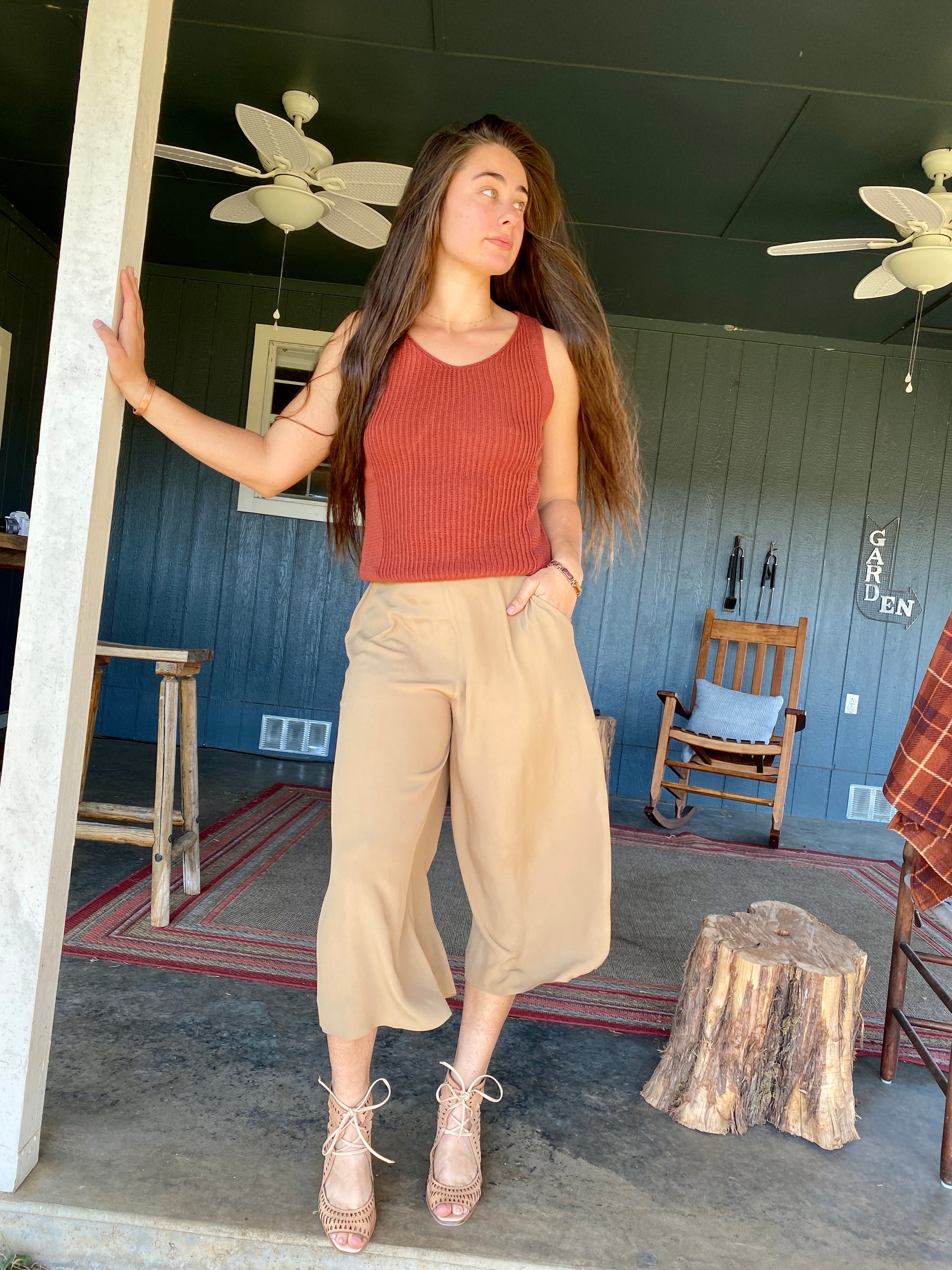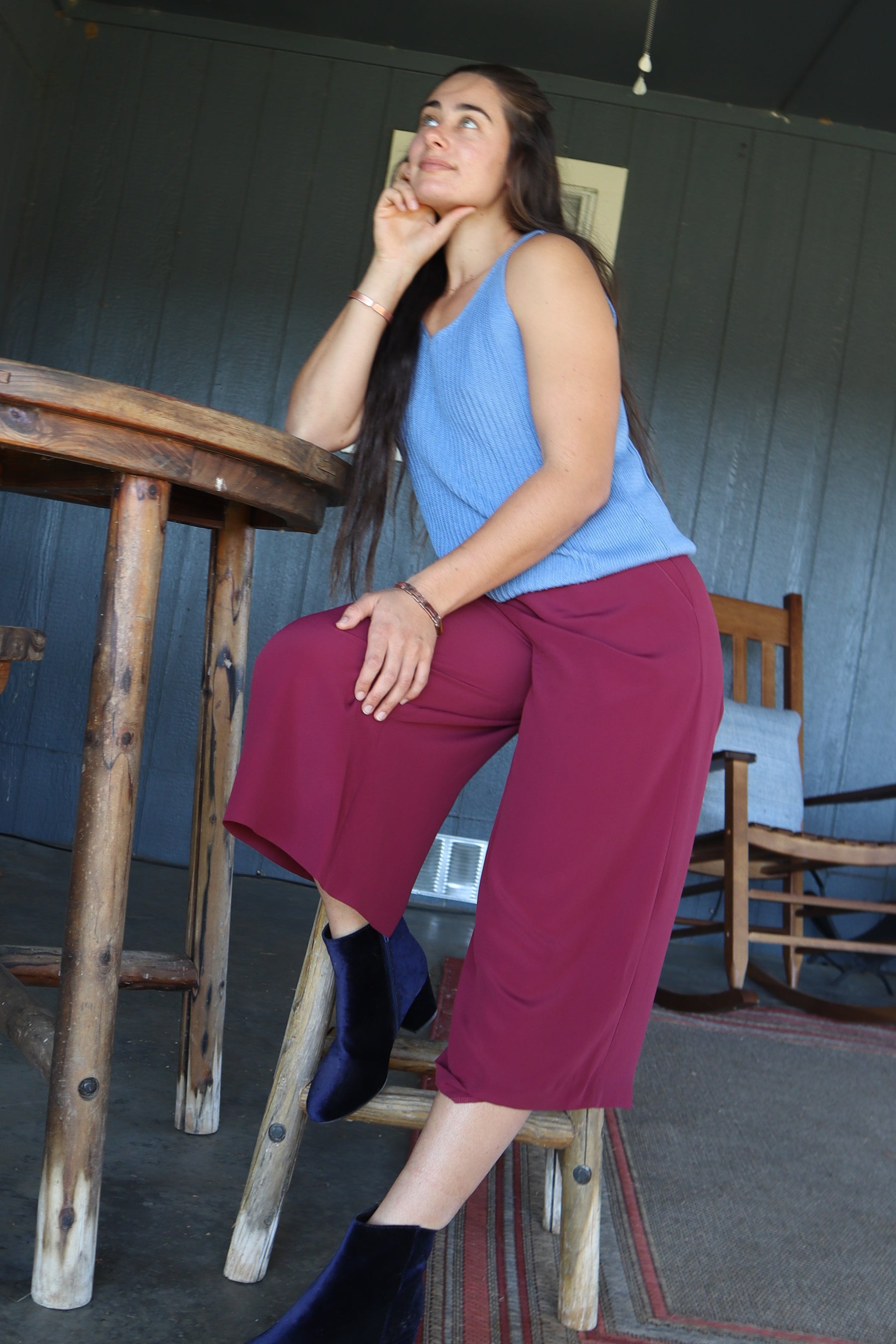 SUSTAINABLE SILK CULOTTES

Your skinny jeans never saw it coming. Our sustainable Culottes are the ultimate statement-making basic, taking you anywhere you want to go. A cinched waist in the back make these (yes!) more comfortable than your favorite denim, and a swishy wide leg adds the right amount of drama.
Flattering pants that are a great alternative to jeans was our goal with these fluid culottes. We love the fact that these work with sandals in warmer weather and can be worn with tights or boots on chilly days. Having something medium weight and made of a sustainably sourced fabric was a priority for this piece. Flexibility was a main value as well, hence the slip on style and elastic at the back. It gives you that little extra comfort knowing that you can afford that cafe donut and latte.
- wide leg
- mid-rise
- 24" inseam
- elastic at the back of the waist
- slip-on
- pockets
Sustainably Sourced Silk Acetate Blend - this deadstock fabric serves our environmentally conscious mission and reduces water usage and carbon emission. Silky drape, flowy feel and wrinkle resistant fabric.

69% Acetate 31% Silk

Machine Wash Cold Delicate Cycle & Flat Dry, or Hand Wash Cold & Flat Dry or Dry Clean. Avoid the dryer for this soft flowy material, which spends energy anyways.